This caught my attention the other day: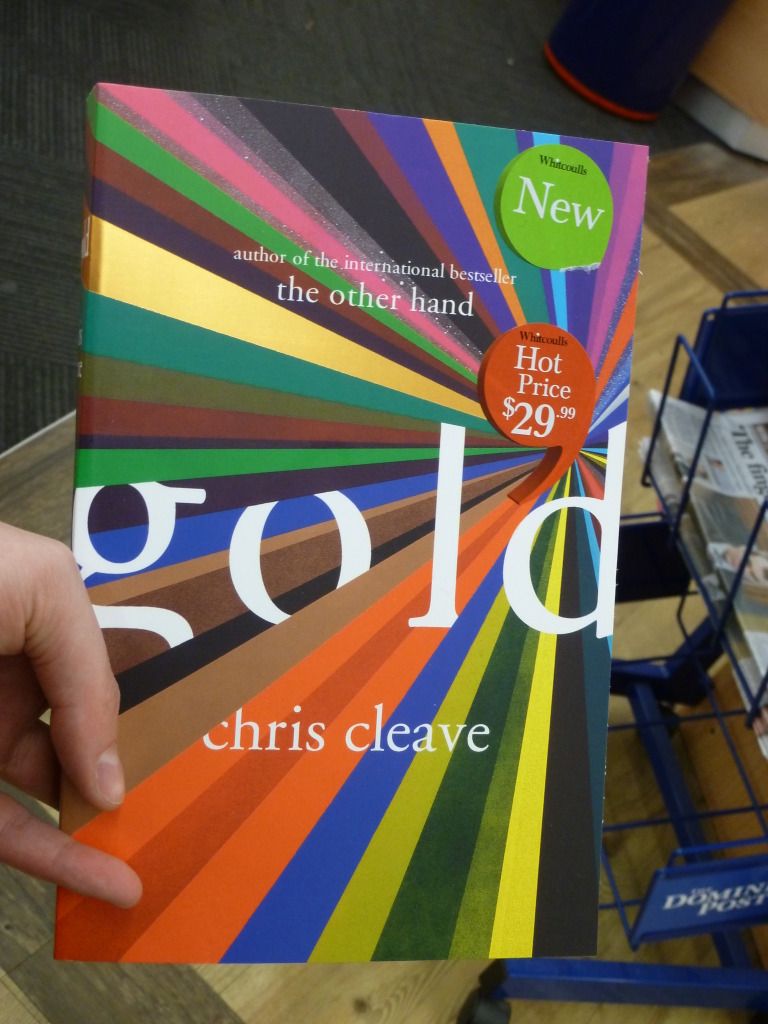 With all those colours and the stripe of gold foil, it's very eye-catching. This is a novel about Olympic cyclists, and I see the multiple colours receding into the distance as representing the blur of cyclists wearing different colours and moving at speed.
The stripe theme is carried over the whole cover. Here's the spine, with the title located on the stripe of gold foil.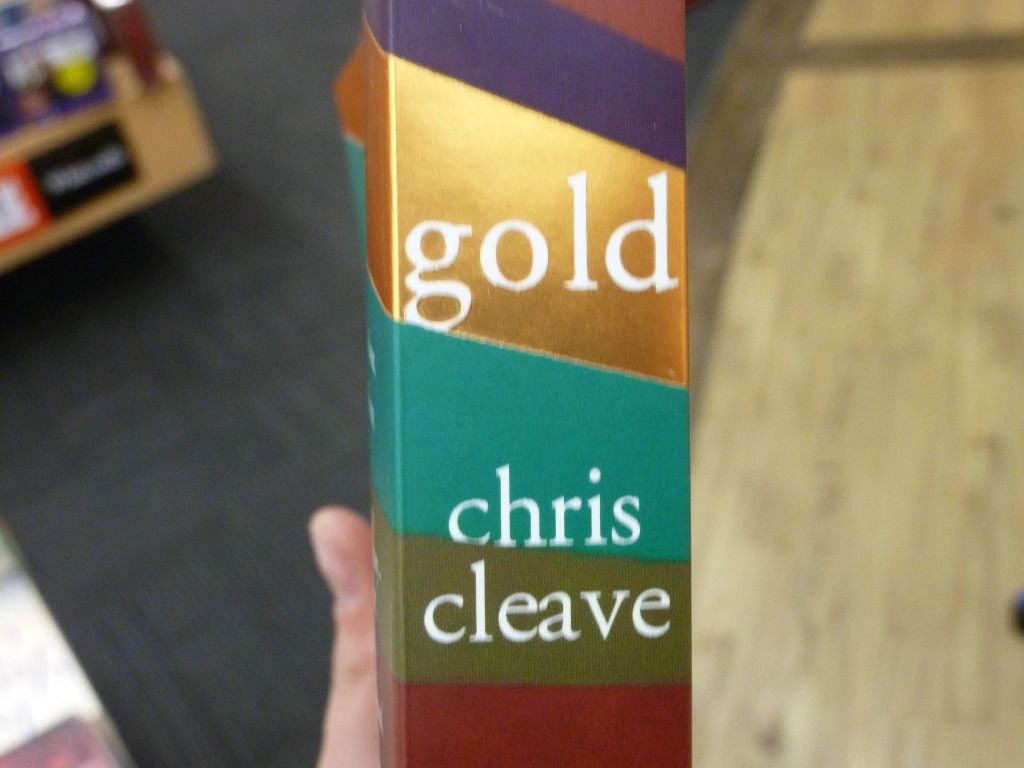 Then there's the back, with the blurb text aligned so each paragraph sits aligned on a stripe. Overall the text is roughly right-aligned, following the curve of the stripes receding into the distance. This makes the blurb more exciting, but it's still pretty easy to read.