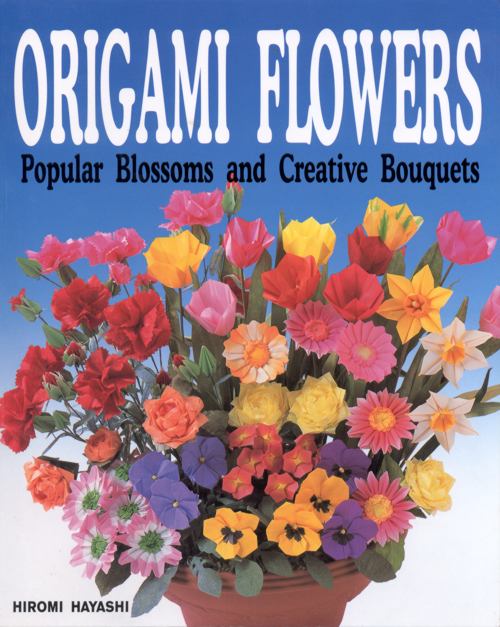 This book
Origami Flowers
is a large paperback which uses the inside covers spaces as text pages rather than leaving them empty.
The inside of the front cover combines the imprint page with the about the author section. I particularly like combining the imprint page with another section; the imprint page is a necessary but mundane bit of information, and this is one way to 'spice it up'. Despite containing a lot of information, this layout doesn't feel squashed, and the text has been broken up into aesthetically pleasing chunks by white space and images.
On the inside of the back cover, information on standard origami sheet sizes is included. Using the back cover for this information is a practical choice, because the heavier cardstock of the cover makes it easier to use as a ruler/guide.