This example of poor typeface choice is from the grammar book
Woe is I.
Although it's written in 'plain English', it's still a relatively dry book about the rules of grammar. Clearly the intent behind the design was to make grammar fun, but the result was a book full of inappropriate typefaces: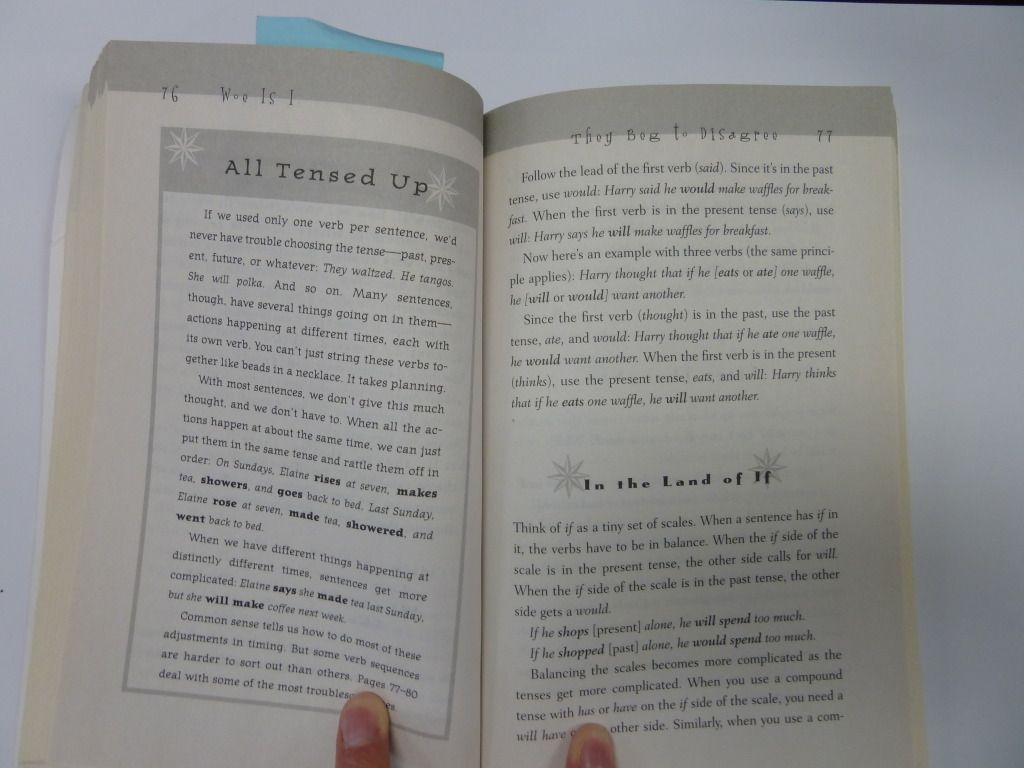 Take the running heads for example - they are in a display typeface which is (1) difficult to read, (2) in a larger size than the narrative text, (3) incredibly distracting, and (4) not reflective of the book's contents.